Adam Pulliam
PT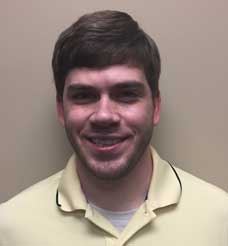 Adam's education includes graduating from Lambuth University in Jackson, TN in 2007 with a Bachelors of Science degree. He then received his Doctor of Physical Therapy degree from University of Tennessee Health Science Center in Memphis, TN in 2010. He began practicing in 2010 in an outpatient orthopedic setting in Martin, TN. He also has experience in a home health setting where he became interested in vestibular rehabilitation. He has extra specialized education in the treatment of vestibular issues, balance and fall risk, and dizziness, as well as manual/orthopedic therapy. His one-on-one time with each patient helps to make the health-care experience an exceptional one.
Adam lives in Jackson, TN with his wife Tracye and two children. He is an avid sports fan and enjoys family outings.
Patient Forms
Before our first session, kindly take some time to print & fill out relevant forms as well as you can.